Back Pain Relief in Denton
Back pain may be common, but it isn't normal. A healthy spine and supporting muscles shouldn't experience even minor or infrequent pain. Often pain can be from poor posture or muscle imbalances. If this pertains to you, it's time to come see us at
Denton Sports Chiropractic
so we can help you correct the problem and get your body functioning at its best.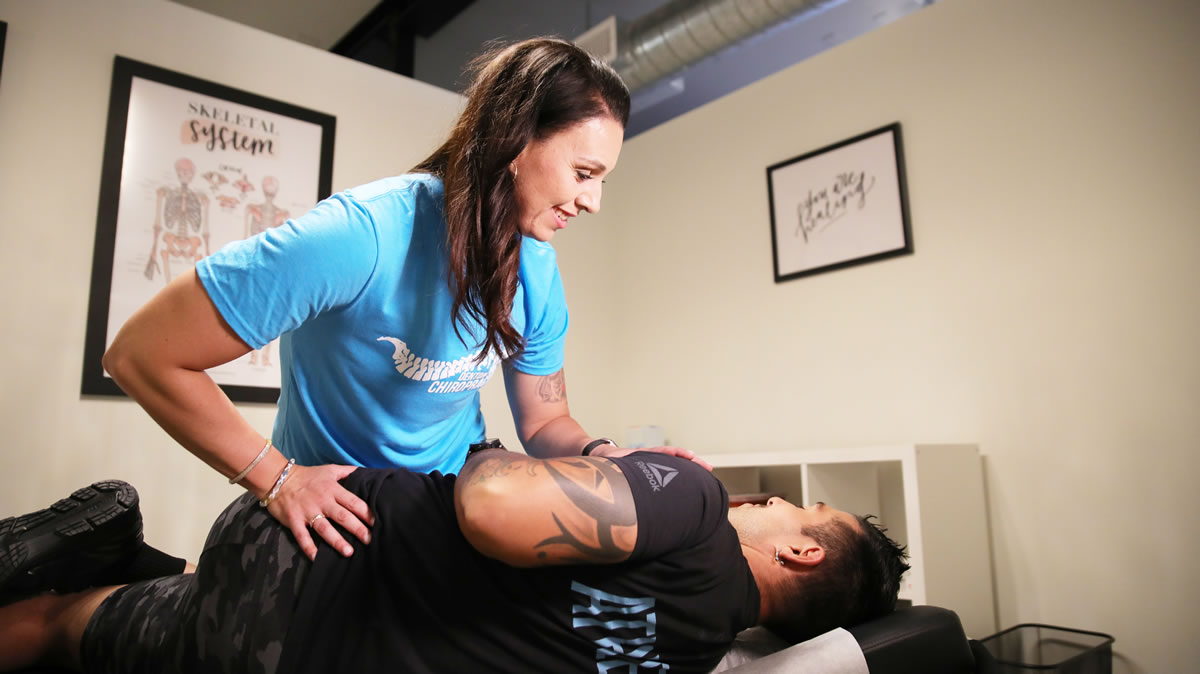 Careful Evaluation and Testing
When you first come to the office, you'll meet with our friendly front desk staff before we do a posture screening to check for muscle imbalances or problems with your body's positioning. The doctor will then do an assessment that may include orthopedic, neurological, and/or muscle tests as well as basic palpation to see what's causing your pain. We don't have X-ray in our office, but if we feel it is necessary, we will refer you out for imaging before treatment.
Common causes of back pain may include anything from a degenerative or herniated disc to sciatica and acute injuries, like sprains and strains. Many patients have problems with posture or a combination of muscle tissues and joints that aren't moving properly. Your discomfort could also be coming from issues with muscle, fascia, or connective tissue.
Customized Care for Any Need
If you are a good fit for our office, the doctor makes a personalized plan of care and begins treatment at this first session. Depending on your needs, we may use adjustments, cupping, dry needling, myofascial release, IASTM (instrument-assisted soft tissue mobilization), or taping. We also have sports massage therapists on staff that is available for appointments.
The fastest and most effective healing happens when patients take ownership of their health. We will teach you at-home strategies like foam rolling, stretching, and strengthening exercises so you can keep making progress in your health every day.
Frequency of Visits
We pride ourselves on scheduling visits based on your particular condition and needs instead of trying to cram you into a one-size-fits-all timeline. Acute injuries require a different frequency of care than chronic pain. If you want to speed up your recovery time, we cannot emphasize enough how important it is to keep up with all recommended stretches and exercises on your own.
We know it's important for our athletic patients to keep up with training as much as possible. We'll talk with you about which movements and activities you can maintain while you focus on recovery to keep you practicing as much as possible.
Schedule an Appointment Today
Put a stop to back pain; book your first visit now.

Back Pain Relief in Denton TX | (940) 514-1701