Myofascial Release Therapy in Denton
Our doctors
will utilize myofascial release during your
chiropractic
appointments. Myofascial release is a manual therapy technique. The end goal of this treatment is to reduce tension, increase range of motion and improve blood flow.
During this therapy, the doctor applies pressure to the muscle/area being worked on while the patient actively or the doctor passively moves or stretches the body part.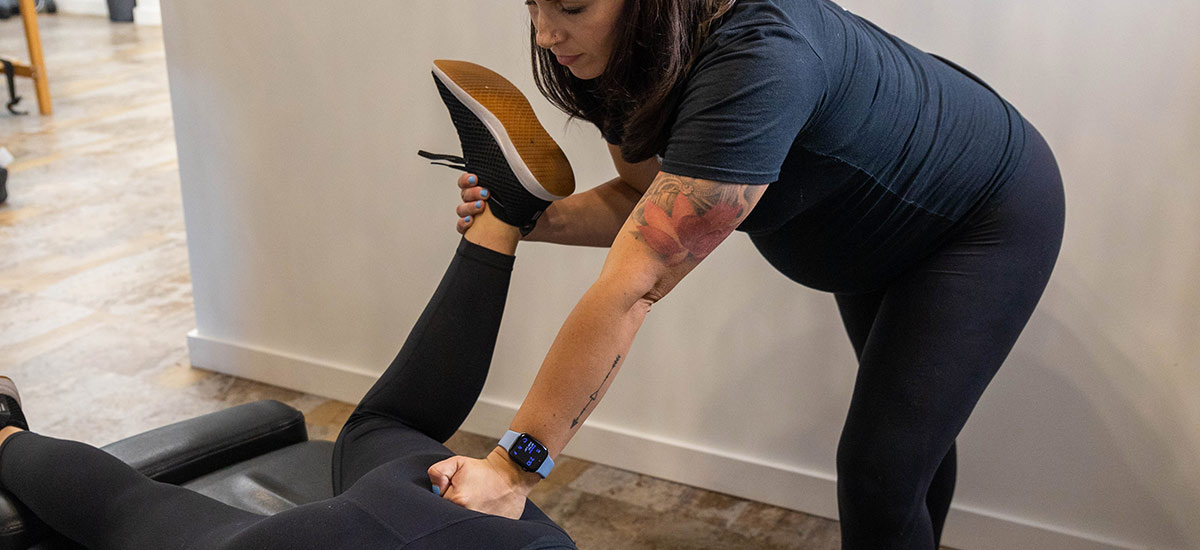 Benefits of Myofascial Release
In addition to helping you feel and move better, myofascial release also works in conjunction with chiropractic adjustments and can even help you hold an adjustment longer.
Our patients have noted incredible improvement from myofascial release sessions, including but not limited to:
Reduced acute and chronic pain
Less tension in knots and trigger points
Improved range of motion and flexibility
Better muscle function
Better circulation
Frequently Asked Questions
To better help you understand what a myofascial release session is like, we've compiled a list of the most frequently asked questions that we hear from patients. If there's something you're wondering about that's not addressed below, please feel free to give us a call-we're happy to speak with you and address your concerns.
How long does a myofascial release session last?
The doctors will spend anywhere from 5-15 minutes doing myofascial release during a treatment. This therapy is used in conjunction with chiropractic adjustments and other modalities to give you the best possible care for your injury.
Is myofascial release painful?
Some muscles and trigger points can be tender to the touch, however most of our patients describe myofascial release as a "hurt so good!" We ask patients to always tell us if something is too painful to manage, as we can always adjust our pressure during treatment.
Who can benefit from myofascial release?
Anyone with a soft tissue injury or trigger points can benefit from myofascial release.
Book Your Time Today
We'd love to get to know you and help you learn how we can meet (and exceed) your goals in health with natural, focused care. Contact Denton Sports Chiropractic today to book your appointment. We can't wait to welcome you into our practice.

Myofascial Release Therapy Denton TX | (940) 514-1701