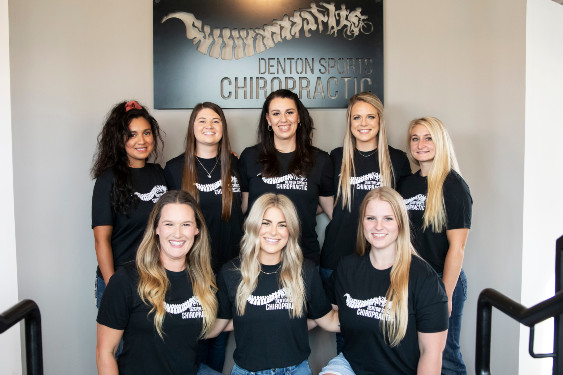 Meet the Team
Get to Know Us
"Our goal as a clinic is not just to fix your current pain, but to help you create a long-lasting lifestyle plan that will guide you to optimum health. While quick solutions for your immediate pain are definitely a high priority, we want to create long-term health and wellness goals for each of our patients."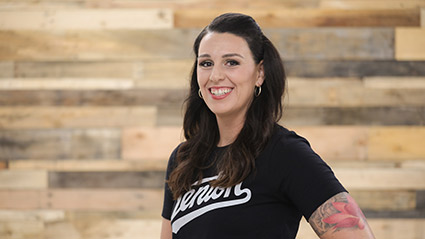 Crystal Hankel, DC, CCSP
Dr. Crystal Hankel, DSC owner, is a board certified chiropractor from Calgary, Alberta. She graduated from Texas Woman's University with a Bachelor of Science degree in kinesiology with a minor in nutrition, where she also played collegiate softball. It was at this time that Dr. Crystal experienced a shoulder injury which finalized her decision to pursue a career in chiropractic.
Upon graduation, Dr. Crystal attended Parker University in Dallas where she decided to further her education in sports performance and functional movement. She enjoys treating serious athletes, "weekend warriors," pregnant mamas, or anyone trying to make positive lifestyle changes towards goals of better health.
Dr. Crystal is also board certified in acupuncture, and as a Certified Chiropractic Sports Physician. She also holds certifications in Webster Technique, dry needling, cupping, FDM, IASTM, Rocktape and nutrition.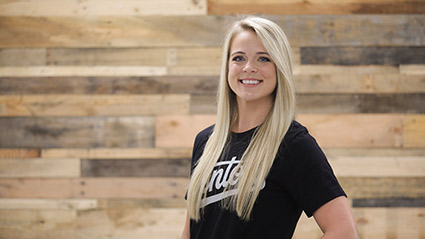 Maggie Norcross, DC
Dr. Maggie Norcross is a board certified Chiropractor from Arlington, Texas who graduated from Texas A&M University in 2013 with a Bachelor of Science in exercise physiology. Growing up she played soccer, and found chiropractic as the best way to help keep her body healthy and functioning at its optimal level.
Upon graduation from Texas A&M University, Dr. Maggie attended Parker University in Dallas. During her time in school, Dr. Maggie attended seminars to help further her education on biomechanics and the nature of sports related injuries. Dr. Maggie personally understands the importance of returning to sports quickly after injuries, how to strengthen the body to prevent future injuries, as well as the necessity of maintenance care to keep performance at its peak level.
Dr. Norcross is also board certified in acupuncture, holds certifications in dry needling, cupping, FDM, SFMA, IASTM, and Rocktape.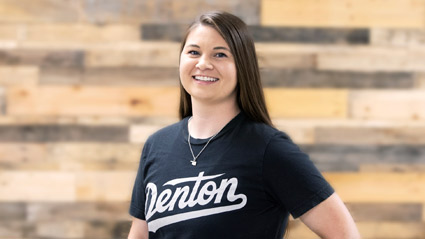 Taylor Hartman, DC
Dr. Taylor Hartman is a board certified Chiropractor from Norman, Oklahoma. She attended the University of Oklahoma where she studied Health and Exercise Science. As a former athlete, Taylor understands the importance of returning to training and competition quickly after an injury.
Upon graduation from OU, Dr. Taylor attended Cleveland University in Kansas City to obtain her doctorate. It was during this time that Dr. Taylor became passionate about treating athletes using sports chiropractic. She is excited to use her experience with soft tissue and rehab to help the patients of DSC.
Dr. Taylor holds certifications in IASTM, dry needling and taping.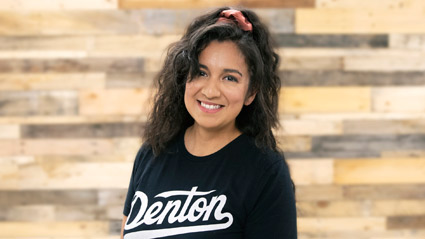 Perla Wolf, LMT, MMP
Perla grew up in the Colony, TX and after graduation joined the Marine Corps. After serving, she moved back to Texas and enrolled in massage school.
Seeing how beneficial massage therapy was to wounded veterans was what initially prompted her to enroll. She now has certifications in deep tissue, trigger point, myofascial release, cupping, IASTM, taping, PNF, ART, and MAT techniques.
She is also certified in lymphatic drainage, prenatal massage, and has completed the medical massage practitioner course.
Perla is an avid Crossfitter, and also enjoys cycling to get cardio in. She also enjoys watching anime with her husband and keeping her three kiddo's active outside.
Perla is currently attending the University of North Texas for her bachelors degree in kinesiology to be able to take her massage knowledge and skills further.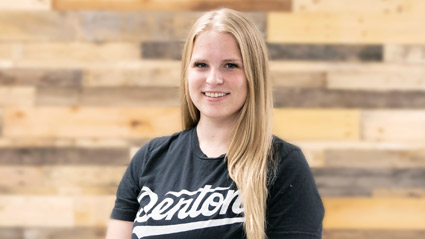 Deja Morrow
Deja is a Texas native, raised in the small town of Bandera. She grew up playing multiple team and individual sports. Her favorite being basketball, where she was varsity Captain for 3 years. Deja was also part of her school's athletic training program where she found interests in sports rehab.
Deja is currently finishing up her BA in kinesiology at the University of North Texas (UNT) and hopes to continue her education with UNT's physician assistant program in Fort Worth. She enjoys helping people get back to their active lifestyles and feel better with her overall health. Deja is excited to use her skillsets and help the patients and staff at DSC.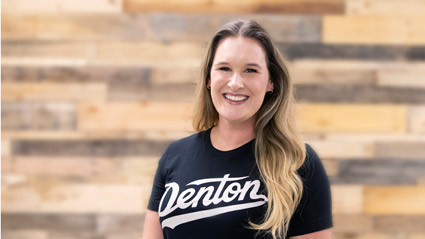 Erin
Erin grew up in Arlington, TX and competed in gymnastics, dance and cheerleading. She attended the University of North Texas (UNT) where she earned her bachelor's degree in hospitality management.
While attending UNT, Erin was the captain of the UNT Cheer team and was part of the Collegiate National Championship team, winning the title in 2002. GO MEAN GREEN!
Erin is now the mom to four busy boys, married to Joseph and dog mom to Kubo. She spends her time doing Crossfit and loves to read, cook, and quote The Office or Friends like it's her job.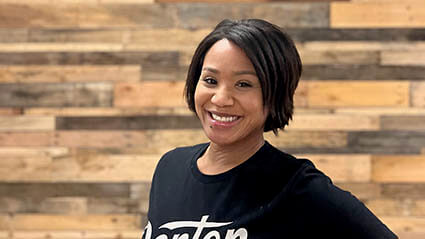 Adorah
Adorah was a United Nations brat, born and raised in East and West Africa. She attended high school in San Antonio, Texas, where she took part in choir ensemble, softball, cheerleading, and the drumline. She went on to earn a BFA in graphic design from Texas Tech University where she started her parallel career in health and fitness as a fitness instructor.
After becoming disenchanted with graphic design, She jumped into fitness full time and became a master trainer. This is when she discovered her passion for empowering others to correct and heal their bodies in order to move well.
Adorah lives in Denton with her hilarious pre-teen daughter and is an enthusiastic foodie who loves sharing life and experiences with others. She enjoys tap dancing and is contemplating pursuing a doctorate in physical therapy.

Denton Sports Chiropractic Team | (940) 514-1701